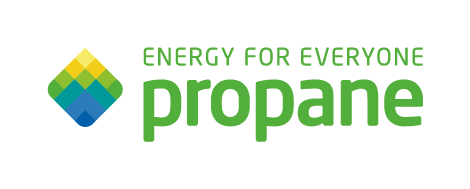 The Benefits of Propane
From cozy comfort to a price that's nice, there are so many "pros" to propane ... especially when compared with heating oil.
Propane is more cost-effective than heating oil.
When you compare heating oil vs. propane on a BTU-per-BTU basis, fuel oil generates more heat. However, most oil boilers average about 85 percent efficiency at best, while propane boilers can produce an efficiency of 95 percent or more. It is also interesting to note that, because oil requires more sophisticated burner systems than propane does to be fired efficiently, oil-fired heating appliances typically cost more than their gas-fired competitors.
Propane appliances don't need chimneys.
While oil boilers and furnaces need to vent through a chimney, propane appliances can vent through the wall with PVC pipe.
Propane is more versatile than heating oil.
It can be used to power so many things:
barbecues
clothes dryers
fireplaces
garages or extra rooms
generators
home heating
hot tubs
hot water heaters
outdoor lighting
paddle court heaters
stoves and ovens
swimming pools
See the full range of propane equipment we sell, install and service
Propane is clean.
Propane is an approved, clean fuel listed in the 1990 Clean Air Act and the Energy Policy Act of 1992. Propane also is nontoxic, so it's not harmful to soil or water. Additionally, propane is cleaner than heating oil. With an oil furnace, an annual cleaning and service call is truly necessary, because the soot needs to be removed from the heat exchanger and the oil spray nozzle should be replaced. Propane furnaces do not have the same maintenance needs as oil furnaces.
Propane is warmer than electric.
A propane gas furnace heats air to about 130°F to 140°F and operates in short intervals to minimize operating costs. An electric heat pump produces heat below body temperature (98.6°F), so the air actually feels cool when placing your hand in front of a vent.
Propane is more dependable than electric.
Propane can be stored safely in a tank on your property, while electricity is subject to power outages. Reliable propane works when and where other energy sources don't because it goes where "the grid" doesn't go.
Learn more about our propane services
Propane is efficient.
Many propane furnaces have an AFUE (annual fuel utilization efficiency) of 95 percent or higher and many boilers have an AFUE of 90 percent or higher. When you upgrade to a high-efficiency propane furnace or boiler, you could lower your energy costs by up to 30 percent! What's more, high-efficiency propane-fired units qualify for tax credits and other incentives that can pay a portion of your purchase and installation costs.
Propane is safe.
Propane has quite a remarkable safety record, due in large part to the stringent codes and regulations developed by the propane industry and the National Fire Protection Association (NFPA). In addition, award-winning preventive maintenance programs like GASCheck™ (Gas Appliance System Check) ensure that homeowners understand how to properly maintain their propane appliances and enjoy a healthy, safe environment."
Learn more about Propane Safety
Purchasing propane means "buying American."
Most propane used in the United States is produced domestically, with only about 15 percent imported from overseas.
With propane, what you see is what you get.
While natural gas is measured in unfamiliar "therms" and electricity is measured in hard-to-understand "kilowatt hours," propane is measured in familiar "gallons" and propane bills don't contain any of those mysterious charges you might find on utility bills.
Propane is customer-friendly.
With propane, you receive prompt personalized service from us ... New England Propane, where our trained "propane pros" are ready to assist you.
---
Propane Tank Ownership
As the owner of an aboveground or underground propane tank, you have certain responsibilities, including the upkeep and protection of that tank. New England Propane is here to help. Please follow the links below to learn more about your responsibilities as a tank owner, and contact us if you have any questions about the safety, upkeep or maintenance of your tank.
Rated "A+" by the Better Business Bureau
Our outstanding customer service has earned us an "A+" rating by the BBB. Click on the seal for our review.
At New England Propane, Your Safety Is Our #1 Priority!
We always follow or exceed industry safety standards during deliveries, service and installations. Our staff receives continual training in the latest safety techniques. We perform GASCheck™ preventive maintenance on residential systems and annual equipment inspections for our commercial clients.
We'd also like to make you aware of the following safety tips in the unlikely event of a problem with your propane system:
Know What Propane Smells Like: Propane has an odorant added to ensure that you could smell it in the event of a leak. Many people say it smells like rotten eggs. We can provide you with a "scratch and sniff" card so that you and members of your family can familiarize yourselves with this smell. Keep in mind that no odorant is effective 100 percent of the time. Colds, allergies, smoking, alcohol, or age may affect the ability to smell any odor. Strong competing odors may also mask the smell of escaping gas. For these reasons, we also encourage you to install carbon monoxide and propane gas detectors in your home to help protect your family from an instance when propane is present, but may not be detected by smell.
In Case of a Leak: If you ever suspect that there's a propane leak in your home, leave the building immediately. Use the shut-off valve on your tank to turn the gas off. After leaving the premises, call us. Do not re-enter your home until a professional has told you it's okay to do so. Do not attempt to relight any pilot lights - we'll take care of that, too.
Have Your System Checked Periodically: It's a good idea to have your propane system checked from time to time. If you'd like to schedule a systems check, please call the New England Propane office nearest you or contact us.
VERY IMPORTANT! ALLOW ONLY TRAINED TECHNICIANS TO WORK ON YOUR PROPANE SYSTEM: Never attempt to install or repair any propane equipment yourself! Also, be sure to locate all supply lines before digging, driving posts, putting nails in walls, etc. If you need help, please call us.
Storm Preparation Tips and Reminders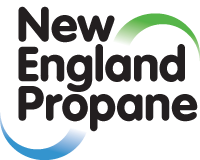 We all know too well the devastating effects that Superstorm Sandy had on the East Coast. Power was lost for days, in some areas for weeks, and many roads were impassable for prolonged periods of time.
In order to meet your propane needs as timely and as efficiently as possible, we request that you inform us when your tank's fuel level reaches 45 percent and whether or not your generator is running. If your fuel level is over 45 percent, we kindly ask that you refrain from requesting a refill until your fuel level reaches 45 percent. Calling us at the proper time is the most important thing you can do to maintain your propane supply. Unfortunately, if your fuel level gets very low, you may run out before we can refill your tank. With that being said, we will always try our absolute best to deliver your fuel as soon as we possibly can.
Please keep in mind that providing a false tank reading creates delivery inefficiencies by diverting the driver to where he may not be needed. This results in lost time and extra travel, and therefore we must charge a delivery fee to recoup our costs.
We strongly recommend that you have enough storage capacity to be able to run your generator for a minimum of five days, preferably more. When a bad storm hits, roads can become impassable and detours can cause major delays in trying to get to your home, thereby making it difficult to get to everyone in a timely manner. If there are road closures in your area, it would be extremely helpful to know if there is an alternate route we can take to make your delivery. We are not able to drive over downed utility lines or under fallen trees.
Lastly, we highly recommend the installation of a remote monitor, so that we are automatically notified when your tank needs to be refilled. If you are interested in upgrading your system, by either adding additional propane storage and/or a remote monitor, please contact our office and we will be happy to provide a free quote for you.
Additional Storm Preparation Tips:
Build or purchase an emergency kit - see below for what should be included.
Clean out rain gutters and make sure they are secure.
Bring in anything from outside that can be picked up by the wind.
Create an evacuation route.
Fill your car's gas tank.
If you own a boat, make sure you have it in a place where it will remain protected.
Cover all of your home's windows. Being a resident of a coastal area means that you are subjected to get hit harder. If you live near the coast, we suggest you board your windows. Cut-to-fit 5/8" marine plywood works best.
What Should Be in Your Emergency Kit
A three- to seven-day supply of non-perishable food such as dry cereal or granola, peanut butter and ready-to-eat canned meats and fruits.
One gallon of water per person per day- enough for at least three to seven days.
Battery-powered or hand crank radio.
Flashlight and extra batteries.
First-aid needs including bandages, disinfectant wash, non-prescription drugs and latex gloves.
As always, after a storm, our first priority is meeting the needs of customers without power. Make sure you inform us when your power is restored, along with your tank level, so that we can plan our deliveries to you as efficiently as possible. Your comfort, safety and peace of mind are always our foremost priority and we are here for you whenever you need us.