New England Propane offers online specials to save you money and improve your comfort. Check back often and take advantage of some great opportunities.

Budget Billing
Now there's a way for you to get more control over your budget ... and say goodbye to unexpected high energy bills! Our Budget Plan takes your yearly fuel costs and divides them into equal monthly payments. No matter the weather, and no matter what happens to energy prices, you'll have the peace of mind and convenience that comes from knowing exactly what your fuel budget is each month.

Get your monthly bills under control – learn more about our Budget Plan.

Pre-Buy Pricing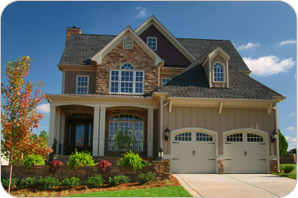 This price protection program allows you to pay for your propane in advance of the heating season when prices are typically lower. You pay for your fuel in full at a fixed price per gallon. We will then deliver your propane as needed throughout the heating season until the total propane pre-buy volume has been exhausted. When the pre-buy propane supply has been exhausted, we will charge you the regular market rate for any additional fuel; if a surplus of pre-buy propane exists after the heating season, we will either refund your balance or issue an account credit for the following heating season.

Buy a season's worth of propane at spring or summer pricing! Contact us to learn more about pre-buy pricing.

Referral Program
Refer a neighbor, friend or relative to New England Propane! Give us the name of someone you know who might be interested in having us supply their propane to heat their pool or home! If they become a new customer and purchase gas from us within the next year, you will receive a $150 credit on your account when they take their first delivery! It's our way of saying thank you!
Contact us for additional information on state tax credits and rebates that may be available in your area.