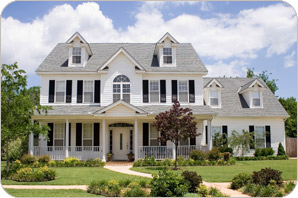 Propane is such a versatile fuel because it can be used in a variety of products - from boilers to pool heaters to fireplaces. At New England Propane, we partner with trusted HVAC (heating, cooling and air conditioning) companies who sell and service propane equipment ... and we install and connect the propane supply.

For details on specific products in the categories below, please call or contact us.

Boilers
By upgrading from an older gas or oil boiler with an efficiency rating of 55 to 65 percent to a modern propane boiler with an efficiency rating of 90 percent or more, you could cut energy use by one-third, assuming the same heat output. Propane boilers also emit 37 percent fewer greenhouse gas emissions than fuel oil furnaces and require less maintenance. Finally, on-floor propane boilers take up little space and wall-hung models can actually fit in a closet. As a bonus, propane storage tanks are installed outdoors, for even more space in your home for you to enjoy.

Furnaces
We specialize in high-efficiency propane-fired furnaces. Propane furnaces heat air up to 25 degrees warmer and emit much less C02 than electric furnaces - and on average, will last about 5-10 years longer than an electric heat pump. Propane furnaces also provide a variety of venting options that can eliminate the need for a chimney and provide greater placement flexibility.

Water Heaters
Propane water heaters save time, space and money. They heat water faster and are less expensive to operate than electric water heaters. Propane-fired water heaters have high recovery rates - they can heat large amounts of water quickly. Propane-fired water heating systems come in two categories: tank and tankless. Tank water heaters work just like electric water heaters, but with greater efficiency. Tankless water heaters, unlike traditional models, don't heat and store water. Instead, they work on demand, only heating water when needed. In addition to their greater efficiency, tankless water heaters are longer-lasting than traditional water heaters, can be easily vented and use less space.

Propane Tanks
With a buried underground propane tank, you can enjoy all the benefits of this versatile fuel. Today's propane tanks are safer than ever, constructed of heavy steel and are painted with a special coating to prevent corrosion. Environmentally friendly and requiring no maintenance, a propane tank will typically last for 30 to 40 years. We install a variety of tank sizes, depending on the need. Smaller 57-gallon tanks provide energy for appliances like clothes dryers and stoves, while 1,000+-gallon tanks can fuel very large homes with heat for the house, swimming pool and hot tub. Generally, 500-gallon tanks easily accommodate an average four-bedroom home.

Garage Heaters
On a cold winter morning, nothing beats walking into a heated garage to start your car. A garage heater is also an excellent idea for homeowners with workshops in their garages. It's also a great solution if you have a barn or stable. Propane garage heaters come in a wide range of models and styles, and many have built-in thermostats.

Space Heaters
If you're looking for an energy efficient heating source, you may want to consider a propane space heater. These heaters include an oxygen depletion sensor as a safety feature to protect against the dangers of carbon monoxide. Some heaters may also offer thermostats for an even greater operating efficiency. Propane space heaters are also earth-friendly, producing fewer emissions than fuel oil space heaters.

Pool Heaters
Everybody in the pool - from May through September – even all year! Propane pool heaters extend your swimming season by allowing you to open your pool earlier and close it later in the season. They also give you the control to set the desired temperature for your pool. New England Propane is proud to feature propane heaters for pools of all sizes and types - in-ground or above-ground, from only a few feet in diameter to Olympic-size. For more information, visit our Pool Heating page.

We also offer spa and hot tub heaters.

Outdoor Equipment
Extend the amount of time you spend relaxing in your yard, patio or deck through the spring and fall with outdoor equipment from New England Propane:
Patio heaters, which allow you to enjoy your outdoor patio and deck when there's a chill in the air
Outdoor lighting, which come in a variety of styles and are energy-efficient
Fire pits, which combine the warmth and coziness of an outdoor fire with the safety of confined housing
Gas grills, which can be connected to a larger tank so that you won't have to lug that canister back and forth for refills. We specialize in both residential and commercial size grills.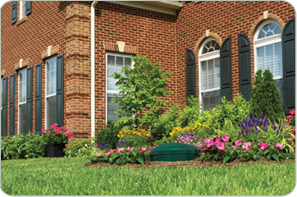 Paddle Court Heaters
Area racquet clubs and country clubs rely on New England Propane for paddle court heating during the colder months. The aluminum decking of the court is heated to melt snow and ice but many players also turn on the heat to stay warm during extra-cold days.

Fireplaces and Fireplace Inserts
Nothing beats cozying up to a propane fireplace on a cold winter's day! With a propane fireplace, there's no wood to haul, no damper to open and close, no ashes to clean up, and you can turn it on and off with the flick of a switch or the touch of a remote control. Plus, a propane fireplace is environmentally friendlier and safer than a traditional wood fireplace!

Log Sets
With a propane log set, you get the cleanest, most economical, most convenient alternative to burning real wood - and you become a friend of the environment by dramatically reducing pollutants into the air. Our log sets are so realistic, you'll insist they're the real thing!

Generators
Winter blizzards ... spring ice storms ... summer thunderstorms ... fall hurricanes ... they can all knock out your precious power in the blink of an eye! Don't let power outages make your life miserable when you could have an emergency back-up generator with its propane system supplied by NEP. A back-up generator automatically starts itself when the outage begins and provides emergency power until main power is restored, then it shuts off. You'll have all the comforts of home, while your neighbors suffer in the dark. Generators are offered in a variety of power capacities, depending on the types of appliances you wish to operate during an outage.